80 series landcruiser (4x4 competition)
69420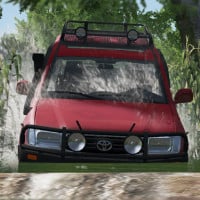 Hi guys here's a cool mod for an 80 series landcruiser!
HOW TO GET VEHICLE!
1. spawn the gavril roamer (must be the extended frame version)
2. Go and change the body and there should be "80seriescomp"

3. Apply the 80seriescomp body
And if done correctly you should have the 80 series spawned!

I reccomend the cummins mod for the 1hd-fte sound.

I hope you enjoy

Credit goes to the gonch.
Files
About Mod
Latest Version
69420
Game
BeamNG.drive
Category
Cars
Game Version

0.24.x

Downloads
7183
Created
1 year ago
Last Virus Scan

0/92


More Details