Lamborghini Huracan (23 CONFIGS)
3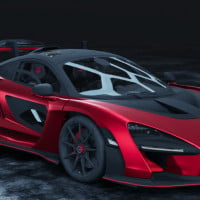 Updates
Mod features:

23 CONFIGS(Each parts are interconnectable make a mixture of Tecnica GT3 Perfomante S Spec Liberty walk,etc)

Wheels (13 Different Wheels).
Working

Realistic

Huracan Digital Speedometer.(video linked below).

Custom Sound.
Working Lights.
Custom parts.
Edited JBeam.
All different body kits(Liberty walk, GT3 , Super Trofeo EVO2, Tecnica , EVO , Elva , performante , Spyder , etc)

Different Engine models for each spyder , GT3 , Perfomante ,Tecnica
All PBR textures.
Realistic Driving experience.
and many more..
Additional features:
Includes Huracan Tecnica 2022
Elva [insipired by Mclaren Elva (no windshield spyder)]
Widebody Liberty Walk Huracan Tecnica
and many more..


Note: This mod is available exclusively to patrons on my Patreon page. By supporting me on Patreon, you'll get access to early builds, exclusive content, and behind-the-scenes updates on all my mods.
Each user will receive a different mod file with different serial no. , so that leakers can be easily traced.
Leakers will be immediately banned and face consequences.
Videos
Files
About Mod
| | |
| --- | --- |
| Latest Version | 3 |
| Game | BeamNG.drive |
| Category | Cars |
| Game Version | 0.27.x |
| Downloads | 79375 |
| Created | 6 months ago |
| Last Updated | 2 months ago |