Drivable UFO
10.6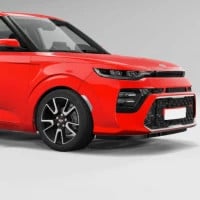 You can set this to hover slowly above you while you drive, it is made to be easy for your computer and mostly for background use, low poly and simple jbeam, but sure you can 'drive' it or even crash, but it might not be most fun for that use.

\\\\\HOW TO USE DRIVABLE UFO/////
Place zip to your mod folder, do not unzip!
Y = UP
H = DOWN
T = Tilt A
G = Tilt B
Press Y to get up a little bit, use Up arrow to increase power to 30-31% so that UFO rotates counterclockwise, after a while it should settle to steady hovering, you might need to use Y or H at the beginning until engine rpm has settled.
When UFO tilts, slow down rotation speed to near zero and use T and G to level it.
If UFO does not pick rpm, press end key once. If you spin UFO wrong way around, it will not stay up in the air, but slowly descents, spinning right way around keeps it in air, but you can fly it without spinning too, it just is not so stable then.
To make UFO travel/move, use wind app, small wind is enough to make it move.
With LeGran and XL sized version of Torsion's coupler chain, you get hovering around 56-58% of power, when LeGran is lifted up the air.
If you don't like to spin around upside down, press Shift-C for free camera, that is easiest way to fly that thing.
Orbit cam is actually usable after you get to speed via wind app, so worth to try, but when not moving that makes you sea sick too.
There are 4 tow hook nodes now, bottom three are easiest to use, top two are bit tricky as they are so high, use node grabber to hang chain into thin air near the tow hook node.
At the bottom center white circle there is tow hook node that can be used for lifting up things, attach chain first to UFO, get UFO into air and hover it over what you want to lift, then use CTRL and left mouse to grab end of the chain, drag it near car's roof and select node from the roof, then click middle mouse button to couple nodes together.
Anything that has nodes can be lifted or at least attempted to, cement mixer is too heavy, but couple thousand of kilogram is fine. Even cement mixer can be lifted up by using Y key to boost lifting power, but UFO can't hover with so heavy weight.
I don't know other air vehicles that can lift this much, also you get quite accurate control with wind app.
To lift gently adjust engine power, using Y or H is bit too strong for most vehicles.
You can shoot UFO that is lifting a vehicle and then chain as well as vehicle drops off from UFO.
Using Giant Flail and shooting those off produces interesting results.
Also you can couple long chain to two of UFO's tow hooks which makes kind of loops of destruction, bit hard to use as UFO stops spinning when you hit a bus with those, maybe better suited hitting something lighter:
Of course anyone is welcome to create more tools of destruction to be hooked to UFO, sadly it is not possible to make UFO much more powerful, which limits a bit of how heavy tools can be used, but via experimenting all kind of things can be found out.
This mod exists thanks to inspiration from
Honest Nick
and
QUANTUM0
in Community Screenshots thread.


Credits:
fufsgfen
Files