Cattle And Crops: Next-Gen Farming Simulation Game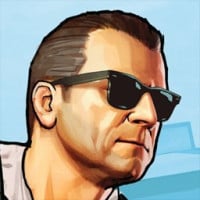 There are already so many farming simulation games out there. Why you would need another one?
Well, that might be the question some of you may be asking, but perhaps you're not aware of the fact that despite so many options, there still seems to be quite a bit of room for improvement as far as the overall gameplay experience is concerned.
Sure, there may be some farming simulation games already that keep you glued to your computer screens, but there are pretty much the same for the most part and perhaps they can get repetitive quicker than you would like.


Cattle and Crops – The Developer's Mission
This is probably where the developers of Cattle and Crops thought that they can introduce some uniqueness and change to the farming simulation industry. They even call it the "next-level farming simulation game" for this reason.
Their mission is to combine the agricultural experiences with the digital technology to create the ultimate farming game that is not much short of reality. They also mention how they plan to build the game in a way that it appeals to both farming enthusiasts as well as the typical casual players, while still making use of the newest technologies out there to offer a simple yet fascinating gameplay experience.


The Fun and Features
The level of fun a game of such a nature offers may very well depend on the features and details it brings to the table. Apparently the developers of Cattle and Crops are aware of this and have hence apparently put a lot of emphasis on the accuracy and details of the vehicles that will be available in the game. Of course, however, there's still always some room to get more out of everything when it comes to farming simulation games, and Cattle and Crops seems to be no different on this front.
In other words, you can also consider getting some of the unique Cattle and Crops mods in order to add a bit more "flavor" to the overall gameplay.


That said, here are some of the more unique features of Cattle and Crops:
Vehicles come with many custom functions such as interactive mirrors and doors, as well as many other functional, customizable features
The driving in particular would seem very real-like, thanks to the well-designed physics and accurate sounds and the overall ground interaction
A lot of focus has been put on offering a highly customized gameplay experience – the players get to choose the kind of approach they want to have to their gameplay based on their style, which can be anything from being a highly involved farmer to someone more of a "farm" entrepreneur than anything else
Update on the Release
The game is in a work-in-progress mode since quite a few months, but we have already got to see an "early demo version" released only a few days back. While the exact date of the release of the full, real version of the game is not yet known, it's expected to not take too long.
Videos