Update Regarding Cattle and Crops Early Access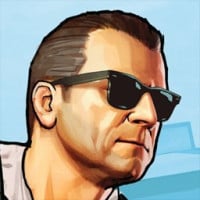 Many users have reported a significant drop in performance after making the latest update on this game. This was especially noticeable when the machines were placed in the farmyard of the Season One Quest, so the developers have finally located and fixed some of the issues regarding this problem. You should expect further updates that will remedy this problem. With the upcoming updates you should see better options regarding graphics, shadows and resolution, which in turn will improve game`s overall performance.


With the latest optimization the developers had intention to adjust all objects and machines. For example, adjustments included revision of textures, LOD stages, as well as hiding the buttons for control. However, some of the components had blurred textures after editing and sometimes they were not displayed properly. There are experts that are working to fix this problem, so all other things will be optimized and the game map will soon run as efficiently and as smoothly as possible.


However, bad news is that the current system for saving the game is not functional. The machines are rarely saved, which causes problems for many people. At the moment developers are working to create a new system that can implement several maps. With the new system you can easily save and then transfer the machines to different maps and then proceed working there. The fleet of vehicles and finances can be saved in your main profile, apart from the maps.


Regarding the bug tracker, the developers are almost done fixing this issue. Because of the fact that they are planning to use another system, bug tracker takes a lot more time to get developed. However, it can then give you better overview options, as well as options for processing and reporting. This bug tracker tool will give you very good insights regarding the game development and what exactly are the developers working on currently. Some of the people`s wishes regarding different features will also be incorporated, and the bug tracker is planned to be released at the same time with the EA version.


The initial plan for Early Access` community to be created this November is postponed because of the mentioned issues and other game bugs. However, if everything goes well you will get the 0.1 version sometime during December 2017. The Steam version is planned for release for month of January 2018, while there is no definite date for the final version of the game.