2018 MERCEDES AMG S63 COUPE
1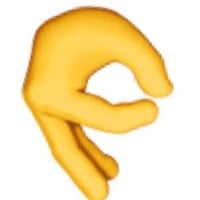 2018 Mercedes AMG S63 Coupe for City Car Driving (1.5.9.2)
A fast Mercedes sports car with lots of extras for the ssd.
Mod Features
– Model of the exterior and interior of the headquarters (Behr Bros and PML);
– Realistic physics;
- Passenger Transportation;
– Support for right and left drive;
– Reverse camera and 360 camera;
– Raindrops on the glass when in rainy weather;
– Snow on glass when in snowy weather;
– Internal buttons light up at night;
– Interior ambient lighting with gradient effect;
– The display shows the selected gear;
– Custom Sound;
- License plate lighting.
Vehicle Features:
- Drive type: Full;
- Type of gearbox and number of gears: Automatic - 9;
- Maximum power: 612 hp;
- Engine capacity: 3982 cc;
- Acceleration 0-100 km/h: 3.5 sec;
- Maximum speed: 250 km/h.
Installation is manual.
The mod has 6 extras.
Registration code is not required.
Author: TJ
Adapted by: VAGOneLove
CREDITS:
TJ
Files