2021 BMW M5 CS (F90 LCI)
1.0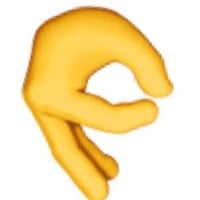 Brand new BMW from the famous modder TJ.
Mod features
- Exterior and interior model HQ;
- Realistic physics (2WD can be switched with the Q key);
- Passenger Transportation;
- Trailer support;
- Brake calipers that rotate realistically with the wheel;
- Support for right and left drive;
- Rear view camera and 360 camera;
- Sensors for working fuel and temperature;
- Raindrops on glass in rainy weather;
- Snow on glass in snowy weather;
- Internal buttons light up at night;
- Indoor ambient lighting with gradient effect;
- The display shows the selected gear;
- Custom sound;
- Illuminated license plate.
Specifications 2021 BMW M5 CS (F90 LCI):
- Maximum power - 467 kW / 635 hp with. / 626 l. with.
- Maximum torque - 750 Nm / 553 ft-lb
- Maximum speed - 321 km / h 0-100 kmh - 3.0 seconds
- Transmission - 8-speed Automatic
There are 39 extras in mod:
- Black exterior finish
- Chrome plated exterior
- White LED lights
- Black and silver wheels
- Black wheels
- Silver wheels
- Black brake calipers
- Blue brake calipers
- Gold brake calipers
- Silver brake calipers
- Black leather with black accents
- Black leather with silver inserts
- Black leather with brown accents
- Black leather with yellow accents
- Silver leather with black accents
- Light brown leather with black accents
- Aluminum interior trim
- Glossy black interior trim
- Lightweight carbon fiber interior trim
- Metallic interior decoration
- Metal steering wheel trim
- Ceramic interior controls
- White internal buttons
- Green seat belts
- Red seat belts
- Silver seat belts
- Yellow seat belts
- Bronze ambient lighting
- Green ambient lighting
- Orange ambient lighting
- Pink ambient lighting
- Red ambient lighting
- Turquoise ambient lighting
- White ambient lighting
- Yellow ambient lighting
CREDITS:
TJ
Files