BMW M8 F92 Coupe 2020
2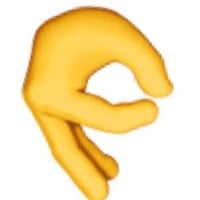 Excellent modification of the highest quality. It's even a bit a pity that not all STS mods are performed as well.
– Drive type: Full;
– Transmission type: 8 Automatic transmission;
– Maximum power: 600 hp;
– Max. speed: 305 km/h;
– Acceleration time: 3. 3 sec.
– Fundamentally new car physics;
Camera; Rear View;.
Raindrops with a suitable weather choice;.
– Realistic appearance;
– Gearbox indication;
Possibility of replenishment;.
Working chip &dquo;dust under the wheels".
Water from under the wheels" Working chip.
Work chip "trailer".
Working chip "cargo transport".
Working chip &passenger transportation".
Working chip, enhanced room lighting".
All arrows and indications work fully;
– Well-designed interior;
– Car textures are made in high quality.
List of Extras:
– Tinting without a forehead
"Tinting in a circle."
– Tinted headlights
Black wheels of the factory.
– Vossen wheels
– Wheels 2
– No numbers
– Black Edition
Grey leather in the cabin.
White cabin leather. White leather.
– M6 sound.
– W213 sound.
– Blue cabin stripe.
– Red cabin stripe.
– Turquoise stripe in the cabin
Changes (12/06/20):
– Compatibility with game version 1.5.9.2
Added registration code (for players who don't see the car without it).
– Physics updated

Authors: Heisenberg, Update: Kaban764
Files
About Mod
Latest Version
2
Game
CCD
Category
Cars
Game Version

1.59

Downloads
11535
Created
2 years ago
Last Virus Scan

0/87


More Details