MERCEDES-BENZ W464 G63 AMG
1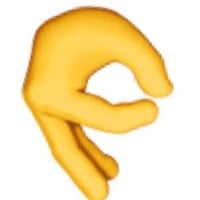 Mod Mercedes-benz W464 G63 AMG for City Car Driving (1.5.9 - 1.5.9.2)
- The car has blue "stripes" of illumination in the cabin. When reverse gear is engaged, the color changes to red.
- The car has its own sound. It includes: the sound of starting the engine, the sounds of turn signals, the sound of the hand brake, shots from the exhaust pipe when switching.
- The car has a gearbox indication.
- There is a rear view camera (when you turn on the reverse gear)
- The car has a well-tuned realistic physics.
- The car has an automatic transmission, gear ratios and shift ranges correspond to a real car.
- The car has the ability to use the launch control at the start (Brake + gas)
- The car has a brake caliper on all four wheels.
- The instrument panel is switched on when the engine is started.
- Illumination of the rear license plate (including the light is displayed on the asphalt)
- Raindrops with the appropriate choice of weather.
- Realistic appearance.
- Well-designed interior.
- Car textures are made in high quality.
Extra 1 - Wheels 1 - vossen
Extra 2 - Gray interior
Extra 3 - Black edition
Extra 4 - White interior
Extra 5 - Hemisphere tinting
Extra 6 - Headlight glass tinting
Extra 7 - Black insert instead of carbon insert
Extra 8 - No numbers
Extra 9 - Tinting without windshield
Extra 10 - Round tinting
Extra 11 - Black interior
Extra 12 - Discs 2
Extra 13 - Sound w213 without lumbago
Extra 14 - Sound from bmw f90
Extra 15 - Sound from w212
Extra 16 - Tuning body kit.
Mod author: Heisenberg
Adaptation author: VAGOneLove
Screenshot author: Alexey Yurchenko
CREDITS:
Heisenberg
Files
About Mod
Latest Version
1
Game
CCD
Category
Cars
Game Version

1.59

Downloads
3487
Created
4 months ago
Last Virus Scan

0/88


More Details