Car City Driving Review - Realistic City Simulation Game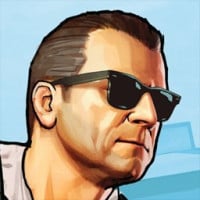 City Car Driving is a single-player driving simulator game, developed and published by Forward Global Group Ltd. This realistic driving simulator came out on the market on 3rd of November 2016 and quickly became popular among gamers that love playing simulator games.

Gameplay
Best thing about City Car Driving is that it never gets boring. You can Free Drive in the open world around the pretty big maps or you can choose a Career Mode, where you get plenty of time to drive and learn different things. There are many models of smaller vehicles, but there are also fair share of SUVs. If you want to drive a truck – no problem, the game has that too. City Car Driving does not have official car brand licensing, although most of the cars look familiar and you will easily spot which car comes from which manufacturer. Due to the fact that the game is Russian-made, you will be surprised by some nice Russian car designs that are also part of the game.
You will notice many nice buildings and luxury apartment blocks while driving in the game. There are also some pretty impressive tall glass buildings that blend-in nice in the environment. Everything looks realistic in the game, even the weather conditions are simulated pretty well. When it rains you will have to be careful while driving in the mud or hitting some potholes. One thing that seems that it has been overlooked is the appearance and the damage effect. Developers have made the game in a way that you should not to be too worried if you are hit or you hit something as long as you comply with the traffic laws.
Interesting feature in this game is when you choose the Career mode. Before you start driving in Career mode you have an option to choose the traffic laws of the USA, EU, Russia or Australia. Remember that if you choose Australia you will have to drive on the left side of the road because of the legislation there. That might seem a bit odd at first, but you will get used to it if you play long enough in that mode.
In order to unlock all cars that are available in Car City Driving game you have to do some pretty challenging stuff. Unlocking them is rather difficult because the game uses an achievement system that might be too tough for some players. The game graphics are great, considering the fact that this game came out on the market in 2016. Vehicles got the biggest attention by the designers of the game, but buildings and pedestrians are nicely done too. After all, more often than not you will not pay that much attention to the looks of the pedestrians as you will be focused on operating your vehicle.
Probably one thing that needed more working on is the in-game sounds. There are very few of them and the instructor's voice is not that good. Driving may seem too quiet because there is no music in the cars and the only sound you will hear will be the sound of the car engine and the turn signals when you activate them. Good thing is that you can switch between few camera modes while driving which is nice option in the game.
All in all, biggest pros of Car City Driving game are that it has very nice graphic details, it comes with traffic laws from few continents and there is helpful virtual reality support. Cons of the game include the fact that there is very limited selection of sounds, there is no Steam Trading Cards or some attractive achievements, and sometimes the AI in the game behaves erratically.
In conclusion we can say that you would be pleasantly surprised by the fun that City Car Driving simulation game brings. There are many nice details that you would really like and the traffic legislation is very good as well. Perhaps this simulation game will not change your driving dramatically or give you additional knowledge, but it can serve as good help when you learn to drive and explore the traffic laws of different regions in the world.
Videos