HD Textures
2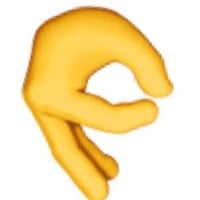 Let me please you with new textures for City Car Driving 1.5. 9 and higher!
Textures are part of only for Russian localization (kiosk), they will be displayed correctly only starting from version 1.5. 9 (and higher), because on previous versions the file structure is different
Description:
– Replaced the texture of summer country asphalt for more realistic (in my opinion). Instead of a homogeneous black lining, a dusty and rolling asphalt of a lighter "wear" shade now exists.
The sidewalk textures are replaced by tiles; Summer "asphalt"
Enhanced textures of many buildings and traffic cars, including the corresponding logo.
Replaced the brick-entrance / exit texture of the mountain tunnel to a higher-resolution texture;
– replacing billboard textures (advertising boards/posters) with more realistic ones (some of which were on the streets photographed). Developers, I hope that you understand and forgive – for personal use still;
– Improved shop/stall textures;.
– Changed the texture of the gas station in the direction of greater realism.
The new textures contain both an alpha channel and a bump.
In fact, the description and screenshots show only part of the changes.
Installation:
Unpack the internal structure of the archive to replace the original files.
The archive has a folder!" Backup!" with stock textures in case you want to compare textures with the original ones or return them back.
Changes from 01/06/21:
– Updated billboard textures to the current versions of 2021

Authors: Oleg Kondratov (condros)
Files
About Mod
Latest Version
2
Game
CCD
Category
Other
Game Version

1.59

Downloads
1441
Created
1 year ago
Last Virus Scan

0/88


More Details