Renault Megane RS 2018
12/20/20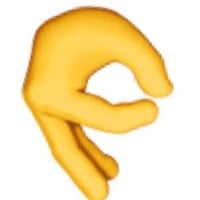 – Model of the exterior and interior HQ (Forza);
– Realistic physics;
– Passenger Transportation;
– Trailer Support;
Right and left drive support;.
Fuel and temperature sensors working;
Raindrops in the glass when the weather is rainy;.
Snow in glass when the weather is snowy;
Internal light buttons at night;
Indoor Ambient Lighting;.
The display shows the selected equipment;.
– Customizable Sound;
– License Plate Lighting.
Specifications:
– 205 kW / 280 HPMax Torque
Top speed: 420 Nm / 310 lb-ft.
- 255 km / h0-100kmh.
– 5. 8 SecondsTransmission
– 6-Speed ​​Automatic / 6-Speed ​​Manual
Mod has 12 extras:
Blue Ambient Light
Green Ambient Light
Pink Ambient Light
Yellow Ambient Light
Black Chrome
Black Wheels
Rear View Camera
Roof Box
Smoked Taillights
Tinted Windows All
All except Front Tinted Windows.
Tinted Glass Half
Version from 12/20/20:
– Compatibility with game version 1.5.9.2
Added registration code (for those players whose car is not visible without the game).
– Updated physics
Authors:
TJ
Files