Case IH Module Express 536 - MultiColor
v 1.0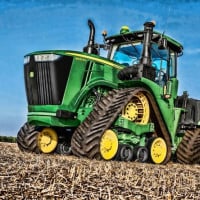 Description:
The CaseIH MuduleExpress536

The following has been changed so far:
-> Colors for Body added (MultiColor)
-> colors for rims added (MultiColor)

-> THIS MOD IS 100% MP FAST!

The mod was tested!
LOG completely ERROR FREE!

If you have questions, I am happy to assist you on my TS3 server:
Server Address: -----> 37.24.102.157

The change and spread of this mod is punishable and is also pursued accordingly!
Uploading and deploying this mod on other platforms is prohibited !!!

If you still have wishes I will do my best to implement them;)
Write me your wishes or suggestions for improvement please by private message!
Credits:
MasterBlack
Files