T6 Series by JCB
1.2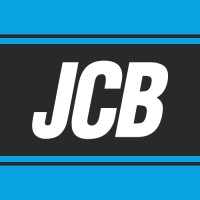 Updates
latest

Version

1.2

· T6 Series
3 years ago
T6 Series
Category: Medium tractors
Price: 100.000€
Max Power: 978 HP
Max Speed: 121 KM/H
- New Honk.
- Black exhaust Smoke.
- Agribumper Configuration Included.
- Tinted Windows.
- Base color and Design color configurations. (Matte, Metallic, Satin Colors)
- Rim color configuration.
Changelog v1.2.0.0:
+ Fixed some Errors
+ Added License plate
+ Increased Acceleration
+ Added RoofLights
+ New Store and Modicon
+ Increased modDesc version to 51
!!WARNING!!
*Please keep the original link! (Don't upload this mod on other hosts!)
*You can add mod on other forums but copy the whole post.
Connect with me on:
Instagram:
JCB Modding
Facebook Page:
JCB Modding
Credits:
JCB Modding, White Bull Modding
Files