Eichenhof Farm Shop (PGP)
v 1.0.1.0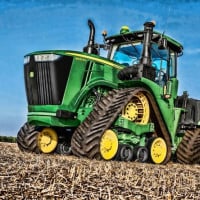 Description:
Changelog 1.0.1.0
● Error devil in the modDesc eliminated / corrected


The Eichenhof farm shop is open daily from 10 a.m. to 4 p.m. Goods can be delivered around the clock up to 20,000 liters a day. An ice cream chest also appears next to the farm shop in summer and autumn, and a matching advertising sign for the farm shop is also included.


● Eichenhof farm shop
● Purchase price: €24,995
● Maintenance costs: 100 €
● Shop Category: Build / Production / Selling Stations


● Eichenhof farm shop advertising sign
● Purchase price: €2,495
● Maintenance costs: 1 €
● Shop Category: Building / Decoration / Miscellaneous


● Languages: Deutsch, English, Français, Italiano, Spanish, Polski
● Support and further information is only available from FBM at www.forbidden-mods.de
● File size of MOD: 17.74 MB


Important NOTE


The PGP version is specially designed for the production building pack and its additional products. Using it without the PGP (Production Building Pack) causes error messages in the log.txt!


thanksgiving
ls_oldtimer for kindly allowing us to use his images.
Credits:
Giants Software GmbH (Spieleentwickler)

Forbidden-Mods.de (Publisher)

Landbauer (FBM Modder)

ls_oldtimer (FBM Modder)

BlackRacoon (MOD-Tester)

Files