Farming Simulator 22 - Chickens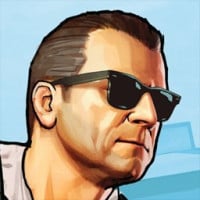 Chickens can be fun to take care of in Farming Simulator. One of the main things about them is that they only take food, that is the only thing you need to do to keep them going and producing eggs.
Chickens are fairly cheap to get, you just need to buy and place a poultry house. From thereafter the initial setup is you will be able to purchase chickens. They will, in turn, produce eggs every day, so you can expect a predictable amount of eggs out of your chickens. This can be a good source of income, but you need to make sure that you keep them happy for this to be sustainable as well as profitable. As long as you can provide them with Wheat you should be ok. You will also need to maintain the cleanliness factor up, but to do that it is enough to just clean up around the poultry house every once in a while, you do not need to do this too often so do not worry much about this. In terms of how to feed chickens all you need to do is empty your grain into the marked area. That is all it takes to keep those little ones fed.
You can have either a small or a big poultry house. Having the bigger house will, of course, allow you to house a lot more chickens, which will yield greater amounts of eggs every day. Just make sure you can cover the initial cost of the chickens and sustain the feeding costs and you will be fine. At a certain point, they will pay for themselves and you will not have to worry at all about this aspect of your farm. It will be a nice complement to the rest of your work.