Farming Simulator 22 - How to buy seeds?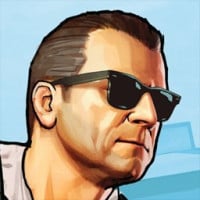 Seeds are the starting unit of every farming journey. You just cannot do without them, right? Of course. Farming Simulator would not let you get away without taking part in the process of acquiring and planting seeds, so you need to know how and where to get them to get started. Luckily, the process is very simple and you will have no problem finding the seeds you are looking for if you take a moment to browse the store. When you open the store you should navigate to the objects section. In there you will find another sub-section labeled Big bags. This is where you will have the available selection of seeds for you to pick and purchase for farming.
You cannot just buy them and expect to have them planted, though. You will need the proper equipment to pick them up and load them into the correct machinery to bring them to your farms. Once you have loaded your vehicle with seeds you will then be able to plant them on your land. The whole process is not complicated but takes practice to get it right and it will also take some time. Although you can speed up the game time you should probably try to get some practice with the whole process at least a few times before you decide to go with this route. The initial cost of seeds is not too great, and you will have no trouble at lower difficulty settings in getting your investment back and some profit. This will not be so easily achieved in Hard mode. There you will have to be very careful and selective about how you decide to go about planting your seeds, it will be very important to ensure that you can continue to do it in the long term.