CLEO Redux - Vehicle Spawner (JavaScript)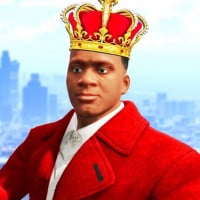 My very first Java Script and CLEO Script at the same time! I'm a Lua scripter so this was kinda new to me, any feedback is appreaciated.
Free to use/redistribute.
Only tested in 14388 build.
How to install:
- Install ASI Loader x64 (Ultimate-ASI-Loader_x64.zip):
https://github.com/ThirteenAG/Ultimate-ASI-Loader
- Install CLEO Redux x64 (cleo_redux64.asi):
https://re.cleo.li/
- Put the files where SanAndreas.exe is located and rename d8input.dll to version.dll, then run the game to make it build CLEO folder with all of the necessary files.
- Close the game and put vehicle_spawner.js inside the CLEO folder just created.
- Launch the game again and have fun!
Usage:
Hold ALT + arrows UP or DOWN to cycle between vehicles, they are ordered alphabetically.
Credits:
Shuubaru
Videos
Files