Armogidets 2035 Map
1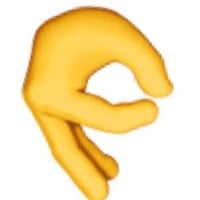 Everything was fine, life was calm and moderate, but at some point Armogidets came.
A significant part of the world's population was covered with the "Copper Basin". Our customary life has ceased. Don't ask me what happened, I haven't been involved. Your hero left his usual living space and went to find a better place to live. He fed his car, picked up some luggage and now, in his opinion, he came to an interesting place. The place is inhabited, but empty for no understandable reason.
Make yourself comfortable! Choose your new location with which you will end the passage of this map.
Advice! Do not rush to waste the initial supply of fuel and repairs, this is almost all that you have before opening the garage.
Attention!
When replacing the starting car, there is a risk of not being able to pass the map and the responsibility is removed from me.
Do not forget to make a backup copy of your Media and clear the game cache before installing the card!
On the map:
Garage 1 (closed);. Garage 1 (closed).
– gas station, no (one fuel tank on the map);.
Car loading – 1;.
Loading Manual – 1;.
Unloading items – 4;.
Control points; 7;. Control points.
At the beginning of the car – 1;.
– On the car map – 3.
Mods applied on the map (located in the archive with the map):
MAZ-53 3D (Author: Sergo);.
"Kraz-255" (author: Soul Reaver); Last Breath".
The Douze (Author: Sergo);.
– Zil "Cracker" (Author: Yura Ismailov (SAXALIN)).
Credits:
Одинокий Странник
Files