Map "For 2 villages"
1.9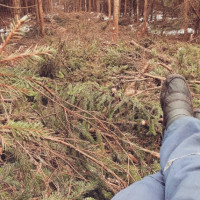 Updates
The usual job of delivering logs. It is possible to ride on a monoprivod!
3 companies have ordered 8 cubes each from you.
However, you later noticed 2 private messages.
Their approximate content:
"Hello! I throw you the coordinates, will you throw 8 cubes in the yard?I'll charge you a bottle of liquid currency!"
Well, winter is coming, moonshine has never been superfluous)))
On the map:
- 5 sawmills- 6 exploration points- Lots of asphalt- 4 garages- 2 mountains)
Tip: when descending from the mountain of intelligence, don't be afraid to use the hoist from tipping over!)
Files