Meteor Region CV
1.3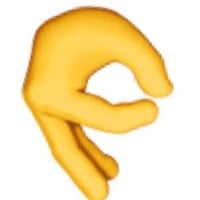 Meteor: Crater
In the early 19th century, the meteorite impact known as Great Taymyr Impact destroyed one area of the Taymyr Peninsula. Since then, the mysterious radioactive meteorite lies in the soft ground of Taymyr. Soviet military efforts to find and lift it failed in the early 60's. Since then, the area has not changed much but only nature has conquered it – so far!
Help Taiga Oil develop the crater, build the meteor base, and explore the various secrets and tasks surrounding the crater! Collect samples, find additional craters, expand infrastructure, and assist local people and businesses in their tasks.
Meteor: Port
On the second map you will find a challenging coastal region. Help Trans Taymyr reconstruct the old harbour, build a new factory and help the mountain to renovate the huge radar. There are also heavy loads to be moved on the impassable terrain and some dangerous surprises can be explored in the old abandoned facilities.
You can build an additional garage, fuel stations, roads and bridges to make your work easier if you can get enough material to do this.
Importand note for all who have played Meteor before:
You can't keep using your old safeguard. It's very unfortunate, but there's no other way, unfortunately. When I released Meteor, regions were not supported, and mods of single map were not converted to multi map mods. However, if you don't want to, you don't have to play the missions again. The new port map can be played nearly independently of Crater! You are free to move on to the new map after the first mission.
Features/Details:
total size of 7km²
Crater: 2000m x 2000m + Port: 2000m x 1500m
Russian region with correct shop
2x Garage
various places to discover
21 + 21 missions to discover
33 + 23 company contract missions
1 + 1 time challenges
three main quests with full story line
>25h game time
custom sounds
custom models
never seen custom construction missions
various additional vehicles and trailers to find
terrain made with ESA Digital Elevation Model datasets
full translations for: English, German, Russian, Czech language
Bonus:
If you are one of those players for whom the game can't be hard enough or if you like particularly immersive simulation, then I have a bonus for you. The road maps you can see in the preview pictures are high res ( 4032×4032) and can be downloaded (see links below, you'll stay on mod.io) and used for navigation instead of the ingame map – either printed or on a second screen.
Credits:
DerEggen
Files