New Free DLC Announced - The Valley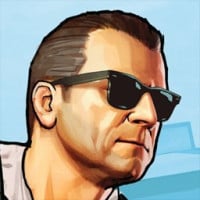 There is brand new downloadable content on the way for Spintires: MudRunner fans to enjoy. This content is currently set to be released in February of 2018, and it will introduce The Valley, which is a thick forested map that should prove to be a whole lot of fun.


New Vehicles
While the new Valley map is certainly exciting, players can also look forward to three new vehicles. Each of these vehicles is extremely powerful with many great features to enhance your overall playing experience. The first of these vehicles is the A-969, which is a 4x4 vehicle with a lot of power, and it's very well-suited to the kind of forested terrain that you will find in The Valley map.
There is also the C-6317, which is a six-wheeled truck that has a lot of unique add-ons. The E-7429 is an enormous 8x8 truck that you can take over just about any sort of terrain in the entire game without any issues.


Add-Ons

The eight new add-ons for the vehicles in this game include the C-6317 spare wheel, A-969 spare wheel, A-969 fuel canisters, A-969 garage parts, A-969 utility attachment, E-7429 advanced trailer hitch, E-7429 repair kit, E-7429 garage semi-trailer, and the medium log trailer.
There are going to be a number of assets that modders will be able to have a lot of fun with in this game when you are creating your vehicles and maps. This game's modding capabilities will allow you to customize your gaming experience so you can get it just the way you want.


Map Goals
The goals that you have when playing through The Valley will be very similar to that of all the other maps, including unlocking various buildings like lumber mills and garages. This DLC offers an exciting new update for fans of this game because of how it can significantly enhance each player's overall experience.
Players have wanted a heavily forested map to drive around in for a while now, and they will finally get it later next month with The Valley. There aren't too many specifics of this new map to speak of just yet, but it is very highly anticipated by many. It is expected that The Valley will provide players with an even fuller gaming experience than anything that has come before it. All of this new and exciting DLC just makes for more realistic gameplay.
Files