Spintires: MudRunner - Ultimate Driving Simulator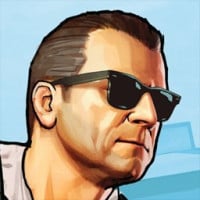 Released October 31, 2017, Spintires: MudRunner offers its players a heart-pumping, nonstop thrill ride of an experience. Although the Eastern European setting may be a bit bleak, there is just something about this game that is extremely fun and engaging. If you've ever wondered just how hard it is to put a flat bed truck with a fixed rear axle into reverse on a muddy track, this game will provide you with a fairly definitive answer.


It is important to keep in mind that Spintires: MudRunner is a driving game and not a racing game at all. Other than the usual driving controls, each vehicle in this game comes with a winch that will help you get out of some very tough situations. You will be able to switch to any of the other vehicles offered in this game at any point when you come across them, provided they have been unlocked. The more driving you do in this game, the more vehicles you will unlock.
There is no question that the previous Spintires game was extremely popular, and this one is no different. You will find that this game is available for a number of platforms, including PC, XBOX One and Playstation 4.


The mods are truly impressive, and those who were fans of the original will love this one. Some of the vehicles in this game are fitted with differential lock, which will make your wheels spin evenly, but the catch is that you have less control. Ultimately you will want to keep a close watch on your fuel and damage when playing this game.
You will find that MudRunner mods offer some of the best and muddiest tracks ever. The graphics in this game are absolutely incredible, and impressive to say the least. There is a very noticeable improvement in the overall aesthetics of this game when compared to the last Spintires. When you are going through these tracks, you will feel like you are really going through mud. The mud cakes onto your wheels, and at some point you will have to winch yourself out.


The Siberian landscape in this game makes for some truly beautiful and engaging scenery. There are six open maps, and you will be able to drive some of the most robust vehicle in the country. The harsh and unforgiving terrain of these maps will get you stuck more than once, but you should be able to get yourself out with the winch that is equipped on each vehicle. Playing this game can actually be quite a peaceful experience at times due to the relaxing nature of the landscape.
The physics engine in this game is truly spectacular, and you will notice a huge difference from the last game. There are six very large levels for you to drive through, and each one has a shocking amount of detail. There are a range of tough challenges that you will have to overcome, so don't go in thinking that it will be easy. This is definitely one of the more unique driving games right now.
There really aren't a lot of bad things that can be said about the MudRunner, except for maybe the fact that there are some technical glitches that need to be worked out. The camera on this game isn't great, but it's something that we expect to improve with the next instalment in this series. Overall, Spintires: MudRunner is a great driving game with a ton to offer. If you are looking for a realistic driving experience, you simply cannot beat this game.
Videos