Frog's 2005 Ford Excursion (Duramax Swapped) v1 Mod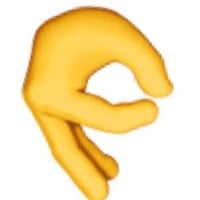 Description:
Frog's SEMA Ford Excursion Duramax Swapped, Diffs From CCS, Rims and Tires Made By Capone, Duramax provided by Bobby Has Collision Axles (Collision Axles Collide with everything much like the body does, so beware of ruts, much like in REAL LIFE you cant just run your diff through solid ground.
Has a Full Interior, Working Mirrors, and such, didnt give it working gauges as you wouldnt be able to see the needles from the driver position anyways so seemed un needed
Has 2 Addons 1 for Hood (just so you can see the motor if you want. also has repair points and such, and a roof rack for general purposes of awesome looking stuffs, also has repair points and such,
Can Also Pull all Stock Bumper Pull Trailers
Full Color Pallet so change it to your hearts content
Has 3 Motors, Stock, Upgraded, and Performance
Has 3 Transmissions, Stock, Offroad, and Highway
For a more tame experience use stock motor and offroad transmission
Keep in mind this is an upgraded vehicle with a lift kit and amazing offroad tires that IRL are made to be grippy so dont tell me a darn thing about it being "OP"
Does not have suspension options as they are collision axles and the way the game changes suspension does not work the same way as it does for CDT axles.
If you like the truck be sure to give it a thumbs up.
DO NOT TWEAK MY MOD AT ALL!!! I worked very hard to make this vehicle the way it is and it is perfect changing it from its current specs is just not a thing you need to do, you dont like the the way it drives just dont drive it and unsubscribe….

Credits:
TnB_Xofroggy
Files