Taiga Lake Map
1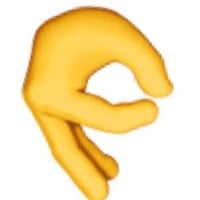 I made this map for myself according to my preferences: there is practically no dirt on the map, the roads are dry, but there is a difficult terrain. 17 "default" trucks (all standard vehicles are represented), 14 of which can be removed or replaced, except for Ural-4320, KamAZ-6520, KamAZ-6522.
– One garage (open);
– One refueling;
– 7 sawmills;
– One felling;
– No intelligence points.
The objects on the map are located logically: there are no gas stations in the deep taiga, the garage and gas station are located on the banks of a large river, and not on a mountain, for example. The main sawmills are also on the riverside next to the barge pier.
Plot: You have arrived on a shift in a small working village, located deep in the taiga on the banks of a large river, to continue harvesting timber. Five years ago, the main road was damaged by a mudflow, now we have to take out the forest along a new paved road with a terrain that is not the most convenient for this purpose, it's also good that there hasn't been rain for a long time – the roads are dry. However, you may risk crossing the flooded section of the old road. In addition to the main work, the authorities asked you to deliver timber for the construction of three winter quarters, for hunting and fishing trips.
Credits:
CheBuRaThor
Files