Ace's Simple Sheds (Content Patcher)
2.1.3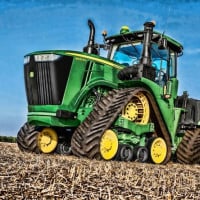 Ace's Simple Sheds
Did you ever want a bigger shed? Have the minuscule outgrown your needs.
Space provided to fill your farm with more and more sheds? You need somewhere. Somewhere.
Hide bodies? Hide bodies? Then just step up because you're lucky! For the low, low FREE ** cost,.
You can have every shed upgraded to any number of new styles on your farm!
**Only free if config set to false, when true, sheds cost more money (30000/4000, 35000/45000,
& 45000/55000 for each type of Shed and Big Shed.
Basic shed parameters: Type 1 is roughly double the size of the vanilla shed, Type 2 is slightly bigger
The size of the vanilla shed is roughly quadruple, as Type 1 extended back from the door.

REQUIREMENTS:
SMAPI
Content Patcher
Ace's Building Tilesheets

HOW TO INSTALL:
1. Download Shed Type you want
2. Unzip into the "Mods" folder
3. Play the game and enjoy!
Files