2020 Genesis G90
1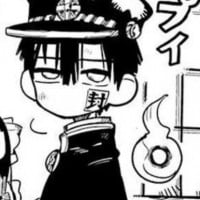 I figured I'd release this mod since there are rarely any Genesis mods released on this platform, and because my private access decided it was.. good enough.
This mod has a fully edited JBEAM and is meshslapped off of the ETK800. The model is pretty highpoly unfortunately, so it doesn't crash very well. But, I've tried my best to make it as good as possible anyways.
Let's get straight to the bugs:
Shading near the trunk on the quarter panel is buggy on darker colours
Interior quality is very low (I tried)
V8 engine is 1.1k rpm off (I also tried)
credits:
@.azure_cd - exporting the model
@Urbanmaid
- South Korean plates (I couldn't contact you to ask for permission to use your mod. I am sorry, and if you'd like me to take it out of the mod and this page, feel free to contact me about it on my profile page with the Discord username in my signature)
@azureskies
+ @.cringe +
@Rafek
- beta testing
@.Spadie - 0.27 glowmap textures
(Credits with @ usernames with periods in them are those from Discord)
Unlisted features:
Alt + N (foglight keybind) toggles the welcome lights (only use them while stationary)
Working roof rack
South Korean plates
Bastion engine customization (very regrettable)
Detailed hood (a regular hood but with an under-hood texture. Can be used and selected in the parts selector or swapped with the regular hood. It will deform worse than the original hood)
Glossy black part alternative options for EVERY part that has chrome

This is the official release page, please do not repost onto other or this site(s). I give permission for you to make mods for this mod or to edit my mod for your purposes only. Please let me know if you are going to release a mod related to this one.

Please let me know if anything isn't working properly or if you find any bugs, thanks. I will try my best to fix them. Enjoy, but if the interior is a factor for you, sorry. Also, since this is ModLand, would you guys mind.. not fighting in the comments? Thanks.
Frequently Asked Questions
Make me a mod
No. But, if you want the best chance of it happening, join my Discord. It's on my BeamNG profile if you'd like.
Files
About Mod
| | |
| --- | --- |
| Latest Version | 1 |
| Game | BeamNG.drive |
| Category | Cars |
| Game Version | 0.27.x |
| Downloads | 5660 |
| Created | 4 months ago |