[92 Configurations!] Mercedes-Benz S-Class W222 Pack!
v1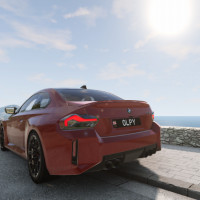 original author: ringt0n

There is only one picture since there are so many configurations you could spend your whole day picking one!

★92 configurations including special editions like Brabus, Maybach and Mercedes-AMG.
★EU-Spec and US-Spec cars
★High quality interior
★Working electrics
★Working steering wheel
★Different modes available in every car.
★Not laggy
★Shattering glass
★Realistic damage

I highly recommend this mod for you! Works like gold! Happy gaming!
Files
About Mod
| | |
| --- | --- |
| Latest Version | v1 |
| Game | BeamNG.drive |
| Category | Cars |
| Game Version | 0.27.x |
| Downloads | 3831 |
| Created | 2 days ago |