BMW X5 F95
v0.1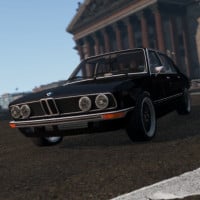 BMW X5 F95 mod fixed ''NO MATERIAL'' and Car now spawns with tires!
A beautiful car with 8 configurations. There is something for everyone!
Credits: Shved8 . if you are the owner and want me to take the mod down, text me.
==================
Overall:
Exterior: 9/10 Perfect! but as far as I know the license plate cannot be changed.
Interior: 9/10 You can change the ambient lighting through the ''color'' menu in the vehicle configuration. I only find the ambient lighting a bit too big.
Crash-Quality: 8/10 The car sometimes spikes when it crashes.
Handling: 8/10 You can drive the car well in the city but it becomes difficult on a racetrack.
==================
Have fun!
Files
About Mod
| | |
| --- | --- |
| Latest Version | v0.1 |
| Game | BeamNG.drive |
| Category | Cars |
| Game Version | 0.25.x |
| Downloads | 4778 |
| Created | 1 week ago |