Lexus GS-F [RELEASE]
2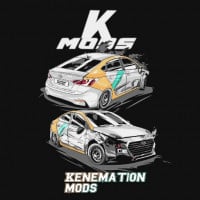 Updates
Powerful and luxurious, the Lexus GS-F delivers exhilarating performance and refined elegance.

❗❗Good quality mod.
❗Mod features:
✅6 configurations.
✅Right hand drive and left hand drive version.
✅High quality PBR interior.
✅Electronic dashboard.
✅UV skins.
✅Properly configured headlight types.
✅Bloom-effect of the glow of the headlights.
✅Glass tinting.
✅Characteristics of a real car (engines, gearbox).
✅Several types of wheels.
✅100% JBeamed.
❗Disadvantages:
Not detected.
Files
About Mod
| | |
| --- | --- |
| Latest Version | 2 |
| Game | BeamNG.drive |
| Category | Cars |
| Game Version | 0.30.x |
| Downloads | 15201 |
| Created | 4 months ago |
| Last Updated | 2 months ago |