Mercedes-Benz W907-W910 2018-2022
1.0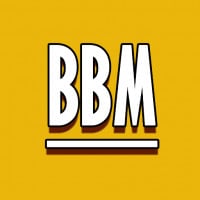 This is Mercedes-Benz W907-910 2018-2022 from BBMods!

VIP quality mod and includes:

✅0. Has two generations. W907/W910
✅1. Animations: gearbox(Automatic and mechanical), steering wheel, pedals, turn signal levers.
✅2. The doors open according to the new technology of the game.
✅3. Excellent bodywork from all sides.
✅4. Excellent damage.
✅5. All PBR textures. High quality.
✅6. Fully edited 100% Jbeam.
✅7. Own dashboard.
✅8. Realistic motors and gearbox(have real characteristics)(5 motors)
✅9. Its realistic 3 wheels.
✅10. Includes 40 configurations.
✅11. Skins: 6 pieces.
✅12. Tinting on each glass. (5% and 50%)
✅13. Rear view mirrors.
✅14. Is equipped passenger version.
✅15. Has a fitted cargo version.
✅16. Has a fitted Maybach version.
✅17. The interior is painted in accordance with the 2nd palette.
✅18. The ability to download a variety of salon equipment.(Sofa, Boards, etc.)
✅19. PBR Headlights.
✅20. All the characteristics of a real car have been observed (weight, power, gear ratios, etc.)


Credits:
3D model author: BBMods, NICO.
The model is freely available.

Sales Policy:
By purchasing this product, you confirm that you do not acquire any rights to brands and models.
Only a privilege (mod) as a supporter of our work.
It is illegal to obtain or distribute a free copy of this material or to use it on any online servers.
And also, the authors of the mod, and in particular BBM and its creators, do not bear any responsibility for you and your property.
By purchasing this product, you agree that all sales are final. that the transaction is one-sided, that is, the funds will not be returned to you after the purchase,
BUT we have technical support, where we will try to solve your question.
Videos
Files
About Mod
| | |
| --- | --- |
| Latest Version | 1.0 |
| Game | BeamNG.drive |
| Category | Cars |
| Game Version | 0.29.x |
| Downloads | 13927 |
| Created | 1 week ago |