Volkswagen Jetta MK6
1.1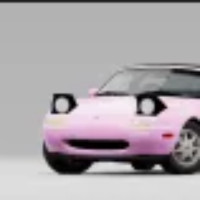 Updates
latest

Version

1.1

· BeamNG.drive

0.27.x
3 months ago
[NEW UPDATE] Volkswagen Jetta MK6! [Version

1.1

]
This update brings...
Improvements to the 3d model

New Configuration Descriptions

Fix for the bug that occured where configurations didn't show up when custom .pc configurations weren't enabled (no front wheels bug)
Volkswagen Jetta MK6 [V1.0]
Hello everyone! Today I bring you my latest mod: Volkswagen Jetta MK6! Updates are planned for this mod so stay tuned and join my discord server for updates!
Pros:
-Quality interior and exterior model
-Bloom Lights
-Openable Doors
-Working Navigation and Center Gauge Screens
Cons:
-The Trunk interior model is not good
-Underbody model needs improvement
-Engine Model is not accurate to the real car
Known Bugs (Report any more bugs you find in my discord server)
-The Rear Left Exterior Door Trigger doesn't work
Planned Updates
-Skins?
-More Parts and Configurations
Videos
Files
About Mod
| | |
| --- | --- |
| Latest Version | 1.1 |
| Game | BeamNG.drive |
| Category | Cars |
| Game Version | 0.27.x |
| Downloads | 7887 |
| Created | 3 months ago |
| Last Updated | 3 months ago |