Henkis Traffic Mod
v 4.6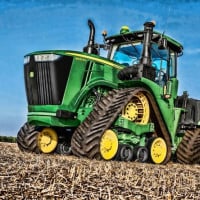 Description:
Henki's Traffic Mod V4.6 (from game version 1.10.x)
It's only traffic in the mod yet, so we can have all mods so together without the need to have in mind is to overwrite the mods are mutually exclusive.
The speed of some vehicles was adjusted.
I have the following mods vehicles integrated into my mod to keep the Mod compact:
- vehicle_TDU
- AI-Traffic-Pack-by-Jazzycat v1.5
- truck_traffic_pack_by_Jazzycat_v1.4
- russen_traffic_pack_by_jazzycat_v1.0.1
- Bus Traffic Pack V1.0 jazzycat
- ETS_traffic_indo_v2
- BMW 5 Series E34, MB E Class W210, VW Passat B5 Alexx_OS
- VW Bora and double-decker Alexx_Os
- Golf II Srele

Some examples:
- Sprinter long, Ambulance
- Sprinter DHL, TNT, UPS
- MB MP2, MP4, various makes BDF
- Volvo and Scania Streamline BDF
- Various buses, vans
- Audi TT, Alfa Mito, MB ML63 etc
- MB and Ducato police
- and so on ..

With version 3.6 I reworked the whole mod, the complete car and truck traffic has been adjusted or replaced.
With version 4.2 I have vehicles adapted to the countries and or assigned.
Vehicles still were inserted on the occasion:

Some examples:
- BMW 5 Series E34, MB E Class W210, VW Passat B5
- BVW Bora and double decker bus
- BScania fire station wagon
- BMAN Tow ADAC, Ducato motorhome
- BFiat 500, Ford Transit, Golf II
- Band so on...

Also now have all the standard SCS car manufacturers get symbols and emblems.
There should be no other traffic mods used in addition to avoid any conflicts.

The Traffic mod must be loaded before the Just Play Mod (JPM) of TSM.

The MOD should be offered using the original links on other sites.
The mod can not be uploaded again! Please use the ORIGINAL LINK!
Its Forbidden to host the mod anywhere! Use the ORIGINAL DOWNLOAD LINK!

Credits:
kilroy, TSM, Alexx_Os, Jazzycat, SCS, Atak_Snajpera, apferreira truckman,Sam Suga, Eden Games, Atari, Serj999, Srele u.a.
Files