SaveEdit & JobSync Tool
0.0.7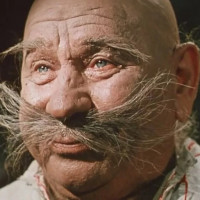 Euro Truck Simulator 2: SaveEdit & JobSync Tool [0.0.7 (1.41.x, 1.42.x)]
Tool for editing save files and job synchronization in Euro Truck Simulator 2. We invite everyone to join our random online convoys!
Features:
Easy to use
Все функции отмечены галочкой
All features are ticked
Random routes are generated every 2 hours
Functions:
Change amount of money
Change player level
Unlock all player skills
Unlock all cities
Unlock and upgrade all garages
Unlock all truck dealers
Repair all trucks and trailers
Refuel all trucks
Select a task from the list for synchronization
Moving the truck to the starting point
Compatibility: game version 1.41.x, 1.42.x, ProMods 2.56
How to use:
Preparation. Start the game -> select the profile you want to change -> Edit -> Disable "Use Steam Cloud".
Step 1. Save your saved game in the game.
Step 2. Open the ETS666 Tool -> select a profile and save the game you want to change -> check what you want -> save
Step 3. Go back to the game -> load the modified save -> done. The convoy job can be found in the freight market.
Changes: added compatibility with patch 1.42.x
Authors: xiaosi, Mingran7, GiGiKing, Sniper
Files