Klein Neudorf Map v1.0 Fixed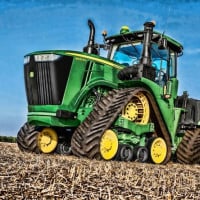 Here is the Klein Neudorf map for Farming Simulator 2015.
Map version: v 1.0 fixed.
It has changed a lot but it's almost like the good old 13 version. One of the major changes is the Kuhhof, which has been completely refurbished. There are as usual 3 yards, sawmill etc .... only the pig I had to do without. The field purchase triggers are still the old but still fully functional. Shortly before the release I also have a new grass texture added since the original is just not nice.

Features:
- All 3 species
- 3 Yards
- 3 Villages
- BGA
- Sawmill
- Heating plant
- Machinery trade
- Landhandel
- 2 Woodlands
- about 40 fields
- Transport
- ...and more!

Check images & video!

Credits:
B34STx, The Green Flash, Farmer 14, Katsuo, martinbigM500, takermaco, marcolussi, Roman@k, Kingkalle, xXMalleXx, 7930Powr, Kalle, Fatian, JauchenPaule, Typho0n,Sepple, Silas770 Und weitere denen ich danke nur die ich leider nicht mehr herausfinden konnte. Aber trotzdem ein großes DANKESCHÖN!
Videos
Files