Farming Simulator 2015 Gold Edition Add-On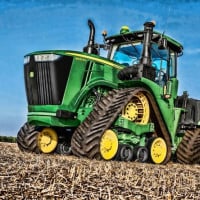 Here is the new Farming Simulator 15 Gold Edition Add-On available for download!
Price: only € 14,99!
It can be downloaded from official Farming Simulator website! (Download link provided below)

It contains the following equipment:
- Rostselmash Torum 760,
- Zetor Forterra 150 HD,
- Kverneland Qualidisc Farmer 3000,
- Farmtech TDK 1600,
- Tatra Phoenix
- and more!

Available in these languages:
- English, French, Italian, German, Spanish, Portuguese, Dutch, Turkish, Polish, Czech, Hungarian, Russian, Romanian, Japanese, Chinese, Korean.

This DLC is compatible with the Windows version (incl. Steam) and Mac OS X version (incl. Mac App Store) of Farming Simulator 15 (Update 1.4 or higher).


Videos
Files