Volvo A40G FS
1.0.0.0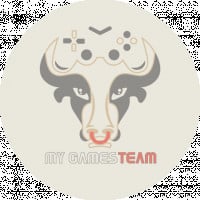 Volvo A40G FS
-Base Price: 350,000
-Diesel Capacity: 480 Litres, DEF Capacity: 39 Litres
-Speed: 57KM/H, Reverse Speed: 18KM/H
-Engine Options: 476HP - 700HP
-Tire Options: Choice of three types
-Wheel Hub Options: Choice of two rim types
-Mud Flap Options: Fixed or Dynamic
-Tailgate Options: Tailgate or No Tailgate
-Beacon Light Options: Choice of three beacon light designs
-Dumper Capacity Options: 50,000 / 100,000 / 250,000 / 500,000 / 2,0000,000 Litres
-Light Configurations Options: Choice of three different configurations to illuminate your vehicle when driving at night time
-2 Working Indoor Screen: Infotainment / Bed Capacity (use "l-ctrl + a" ; "l-ctrl + q" to switch between the 2 screens)("r-ctrl + r-shift" To Zoom Camera View)
-Full Animated Engine
-Full Animated Interior
-Dynamic Suspension
Simple IC includes:
-Door
-Bed
-Seat Handle
-Hood
-Windows
-Turn On Vehicle
-Side Mirrors
-Interior Lights

Credits To: Polygonish, Nonnus, FS Miner, Genaro Garcia, Titi, Tony35, Edwin, Lantmenen 35, SPECTRUM_69, Vinicius Hrala.

If anyone else is missing from the credits then please comment below and we will update the modDesc.

A big thank you in general to the community and apologies to anyone who may have worked on the Volvo A40G over the years that feels they were not given adequate credit.

It is not our intention to deliberately leave anyone out of the credits.

This mod is free to be modified further, in fact...we encourage it!, while we have done our upmost to make the model as accurate as possible we still believe it could be improved further.

Special Thanks To TSR!
Files