FORD GLOBAL COMPANY By BOB51160
1.0.0.1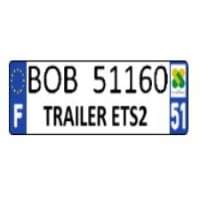 Bonjour a tous Aujourd'hui je vous présente le FORD GLOBAL COMPANY By BOB51160, avec le choix des couleurs pour la cabine ,j'ai ajouter aussi plusieurs gyrophares 6 en tous 2 a l'avant,2 sur la cabine et 2 a l'arriere,aussi les logo Global Company,pour plus de renseignement voir les photos ci joint merci et bon jeu a tous...BOB51160.

Hello everyone Today I present the FORD GLOBAL COMPANY By BOB51160, with the choice of colors for the cabin, I have also added several beacons 6 in all 2 at the front, 2 on the cabin and 2 at the back, also the Global Company logo, for more information see the attached photos thank you and good game to all ... BOB51160.

Hallo zusammen Heute präsentiere ich die FORD GLOBAL COMPANY By BOB51160, mit der Farbauswahl für die Kabine habe ich auch mehrere Baken hinzugefügt 6 insgesamt 2 vorne, 2 auf der Kabine und 2 hinten, auch das Global Company Logo , für weitere Informationen siehe die beigefügten Fotos danke und gutes Spiel an alle ... BOB51160.
Files