GÓRZYSTE POLA
v 1.0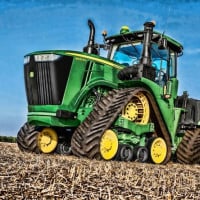 Description:
Hi!
My first Farming Simulator map is presented to you.
With a small, medium and large machinery Polish Climate.
Hope you loved the map. Hope you.
Welcome to the Fields of Mountains! This is a Polish agricultural simulator map 19.
- Compatible with the Year's Season.
- Precision farming compatible.
- 14 new rye crops, spelling, triticale, millet, clover, alfalfa, lettuce, chocolate, red cod, tobacco, hops, oignon, carrot, poppy.
- has six building spaces, including one built for the beginning.
- Clean Log
- 200 fields with meadows, size from 0. 2 ha to 11 ha
- Biogas plant
- Sawmill
- Soil 360
- Forests
- Pda readable
- Own lighting
- Liming Station
- Street and pedestrian traffic.
- New traffic vehicles.
- The traffic speeds up to 50 km/h.
- Acquisition of manure and liquid manure.
- The field missions.
- Machines with a map for additional machines.
- Doors and lights animated.
- New painted ground textures with painted covers, vegetation decoFoliage.
- New texture, crops and soil.
- Cotton removed from the map.
- Sixteen outlets
- Polish climate
And much more. And much more.
Have a nice game. Have a nice game. Best regards, KrzychuTheGamer
Reporting map errors on dc KrzychuTheGamer # 8754 in the private map or in the video download.
Caution!!!
The map only appears on the ls portal, and the link is original only, which I send from other links.
The ban on changing the link !!!!
Editing for personal use only, issuing will result in notification.
Credits:
KrzychuTheGamer
Files