Light Control
v 2.0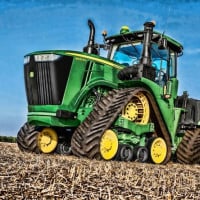 Description:
Light Control allows the player to toggle all vehicle lights at anytime, this includes while the vehicle is under the control of "Hired Help". Toggle sound reprogrammed and added to all light functions.
Change Log: (v2.0.0.0)
- Script redone to revive broken function.
- Fix: Specialization registration script revised : Mods with custom vehicle types didn't work if the mod name came after "FS19_lightControl" alphabetically.
Credits:
ViperGTS96

Files