Loan Oak TP
v 9.0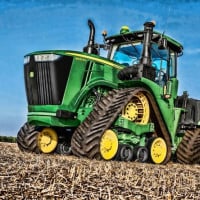 Updates
latest

Version

v 9.0
1 month ago
Description:
- Full seasons support with many extra featurs
- New grass textures (cut grass texture etc)    
- Custom ground textures
- Custom Wheat/barley textures (auther forgotten fruits)
- 55 fields with many missions
- 3 sell points Bga,sawmill and other places
- dof (graphics) has been removed to improve fps and distance blurryness.
Credits:
Map creater Bulletbill83/ Editor LanceL then Jordan Taylor helped me/ Converter Oxygendavid/ Sheds DRModding/ TannerSkylar Version ONLY OPEN BETA

Description:
have fun with this edit of loan oak. the editor said he'd release the most updated version. figured i would choose for him. hopefully this'll push him to actually do it for once instead of saying he will. this release is just an encouragement of course!
Credits:
Bullitbill

Oxygendavid

The b east

FS19 And FS17 Modding

Files