Farming Simulator 19 Comes Loaded with Exciting New Features and an Iconic Brand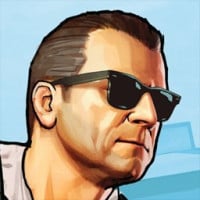 The latest update of Farming Simulator 19 brings to you the largest agriculture machinery company in the
world. Yes, we know the players have been eagerly awaiting the arrival of the John Deere brand, but the wait
has now ended. Its beastly vehicles will now have the largest garage ever introduced in a farming game as
their new home.

This is inarguably the most significant update of the Farming Simulator 19, which will now have it feature
some of the most extensive range of the franchisee's vehicles. The best vehicles and machines offered by the
most popular brands in the world like New Holland, Case IH, Massey Ferguson, Challenger, Fendt, Valtra,
Krone, Deutz-Fahr and more will be at your disposal too.

And of course, you would also have John Deere – the world's largest agriculture machinery company –
boosting your farming fortunes with its mighty tractors like the 8400R, as you can see in the video below.
Another important feature upgrade the Farming Simulator 19 comes with would allow you to expand your
farming empire to American and European environments that you have never had access to before. You will
also be able to perform many more faming activities than you can do now, thanks to the availability of new
machinery and crops, which include oat and cotton.

Similarly, for the first time in the history of this legendary farming game, you will be able to explore your farm
on the comfort of your horse's back.

The Farming Simulator 19 is set to hit the gaming world this fall, and would be available on Xbox One,
PlayStation 4 and PC/Mac.
Files