Farming Simulator 2019: What we know?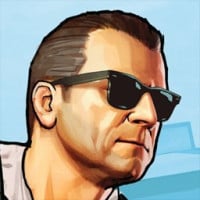 While no release data has officially been set for Farming Simulator 2019, it is almost certain that it will come out in fall of 2018, just as the previous one did. In this farming simulator you will be able to use a number of different farming machines with your tractor. You can use the plower to plow, the sower to sow seeds, and the harvester to harvest all of your crops. One of the farming tractors allows the use of various attachments, such as the trolley, seeder and spryer so you can complete different processes.


Farming Simulator 2019 mods are expected to blow away the competition, including games like Cattle and Crops as well as Pure Farming 2018. While it's true that these other games are highly anticipated, this new Farming Simulator's graphics and features will be far superior.

The new 3D graphics show a level of detail that will really take your entire farming experience to the next level. There is also a steering wheel, buttons and tilting controls for you to choose from. The smooth and easy controls make handling the massive farming equipment significantly easier than before.
This farming simulator game is expected to offer a level of detail never before seen with the other versions, so that is definitely something to look forward to. It is very possible that the maps in this new version will be three times larger. The total surface area of the current game is 400ha, so there should be a vast improvement with this upcoming one.

It is also expected that there will be three new maps to choose from. Right now there aren't a whole lot of map choices, so it would be great if Farming Simulator 19 offered more of these options. There will also most likely be 300-350 different vehicles and tools for 80 unique brands. For the first time you will be able to use motorcycles, snowmobiles, all-terrain vehicles, snow blowers, bikes, snow plows and even some boats.


With these new Farming Simulator 2019 mods, you will most likely be able to grow a wide range of new crops, including grapes, cherries, pineapples, apples, carrots, rice, onions, spinach, cucumbers, flax and jute. This is something that a lot of fans of this game have been eager for, and it's very likely that we will get it in fall of 2018.

It's possible that there will also be four new agricultural animals like horses, goats, ducks and maybe even a bull. For the very first time, the woodland animals will be able to react to the presence of the players. The player will also be able to affect the clothing depending on the season, buying new clothes whenever they want. One of the more exciting possibilities for Farming Simulator 2019 is the ability for the player to enjoy and interact with the landscape, observing the movements of animals and even hunting them. This new version of Farming Simulator will likely offer a lot of new stuff that you can enjoy.
Videos