John Deere 6125R
v 1.2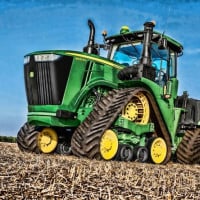 Description:
Hello!
Version 2 is now available:
Slices are now all closed.
New tire combination added.
Starfire issue fixed.
GPS screen added.
Expanded to a total of three engine combinations (6115R 6125R 6130R).
Front loader console completely removed, unfortunately was no different.
Log errors are still available, but still runs without problems.
Have fun playing. KIND REGARDS.
Credits:
Skyline4444
Files