FS22 Riccis Creek
v 1.3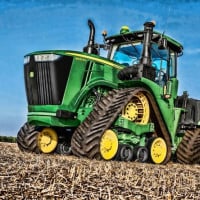 Description:
4x multifruit map, multiplayer friendly. Map contains mining and fishing. Other items built into the map are: Mill, carpentry, stone pit, stone processing, oil wells, refinery, composter, and wash plant.
UNZIP the first file then keep both files inside zipped.
I have many placeable factories planned to use on the map.


Join our Facebook group for updates: Faceboook: https://www.facebook.com/groups/891327444568522
Paypal: http://paypal.me/oldman102
Link to all of my mods: Map Links: https://trello.com/b/14u3jGeo/ricciville-map-updates


The Vehicle mod pack is on the Trello Board. Vehicles are modded to use specifically on this map.
Credits:
Oldman102

Tester: Dixie Angel

Files