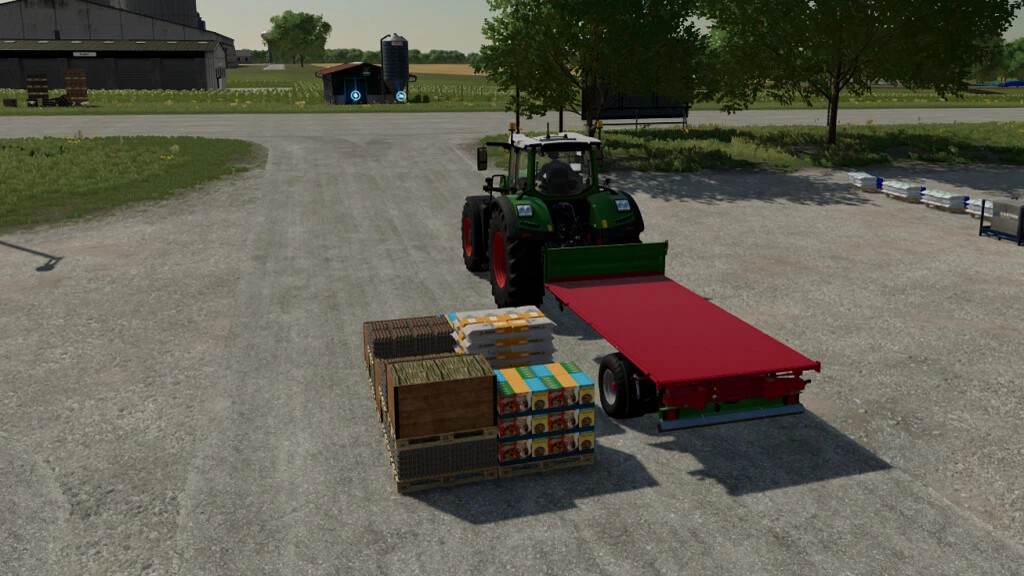 Pallet Autoload Specialization
v 1.11
Latest Update
latest

Version

v 1.11
1 month ago
1.11.0.0
- Improved translations in different languages
- Added LoadHeightOffset for pallets whose origin is not under the pallet
- By configurable key (default CTRL+ALT+Y) the load can be selected automatically based on what is in load range
- A selection of loadable objects is displayed in the purchase menu.
- When loading on an AL, the loaded objects are taken out of the loading list for the other ALs (fix for Giants Trigger error).
Description:
Version 1.0.1.0
- Fixed a bug for cotton round bales on Dedi
- Small adjustment to the loading / unloading behavior to counteract the incorrect display by the Giants Engine on the Dedi
Publication on other sides only by myself, linking only with original download link. NO alternative link!
Changing or re-uploading, whether in whole or in part, is not allowed!
An example of how to use in your own mod you will find in the Strautmann SEK 802 Pallet Autoload Version 1.0.0.0.
Currently only default Euro pallets, liquidTanks, bigbag pallets and Cotton Square Bales are possible, more should follow.
How to use:
Drive next to the pallets and then with R you can load one pallet after the other.
Make sure you have selected the correct pallet type.
The pallets are then as loaded by hand on the loading area.
Fasten with straps before you drive, otherwise it fell of.
You can choose the unloading side and unload it.
Credits:
Script: Achimobil

Idee / Konzept: Achimobil