Fuel Refinery
v 1.0.1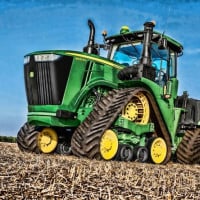 Updates
Description:
First, please note the original Mod is not mine, I have merely recoded it. The original is by FedAction.
With this mod you can produce bio diesel from Canola or Sunflowers. As a by-product, this refinery produces chaff (the outer husks etc. from the canola seeds or sunflower seeds). Chaff can be stored or sold. For stored chaff, this can be exported and turned into silage.


The following modifications have been changed/updated by myself:
1. More English support.
2. Cheaper to buy the unit in-line with other FS22 production sites.
3. Removed daily running costs of 800 per day.
4. Ramped up the production rate by 8x the original.
5. Reduced the production costs by 8x.
6. Increased storage capacity for inputs and outputs.
7. Changed Pig Food output to chaff.
8. Slight increases to unloading speeds.


Hope you enjoy the recoded version of FedAction's brilliant idea.
Credits:
FedAction (FedMods), recoded by SuperSpud

Files
About Mod
| | |
| --- | --- |
| Latest Version | v 1.0.1 |
| Game | FS 22 |
| Downloads | 463 |
| Created | 1 year ago |
| Last Updated | 10 months ago |