Farming Simulator 22 - Where to Get Water?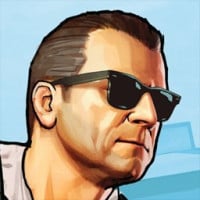 Water is an essential part of any farm, and that could not be different with Farming Simulator. It is crucial to have your water set up properly so that you do not need to worry about your animals having nothing to drink! We need to make sure that we have good sources of water available, and if needed we need to be able to transport the water where it needs to go. There are three ways in which you can get water in the game, and they are all important to know because you will probably make use of all three ways of acquiring water at some point or another. Let's take a look at all three different ways in which you can get water in Farming Simulator 22.
First, we can start by because there are natural sources of water available in the game, just as you would find out in real life. You will be able to find natural reservoirs of water in the shape of rivers and lakes. If your plot of land is near one of these sources you will not have to worry about having enough water. You will need to make sure that that water gets to where it needs to go, and that will involve some equipment. Keep in mind that transporting water requires specialized tanks, you cannot use fuel tanks to transport water.
There are a few different placeables that you can purchase to take care of your water needs if you find yourself at a loss for water. They are not too expensive and will do the job nicely.
Your third option is to purchase a water tank that comes filled up and ready to use.
All of these should do well, but for long-term needs, you will have to figure out the correct distribution of water throughout your land.