How to Install Farming Simulator 22 Mods?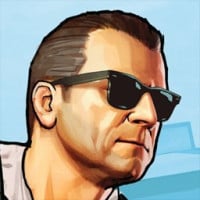 Farming Simulator 22 is not out yet, but we cannot wait! We are itching for some news, but while we wait for fresh information or the release itself we can make sure that we are ready to receive the game as soon as it can be downloaded and installed on our gaming rigs. Are you ready? If not, we feel it is interesting to cover the FS22 mods installation process for Farming Simulator 22 game. Based on the information we have available at this time we feel that this process will continue to be fairly similar to previous installments of the game. That means that the procedure to add a mod to your base game will not be too hard at all to complete.
Adding Mod to Your Game
The instructions you will find below will work for most of the mods, but if there are any special instructions you are sure to find them on the mod's page, so check for that kind of info before moving forward.
Let's dive into the process so that you are ready to receive this new and exciting version of the game when it finally becomes available:
Get the mod you are looking for. Our site is an excellent source for mods, but regardless of the source, you have to make sure that you have downloaded all the necessary files into your computer before continuing.
Find your mods folder. The relative path to your mods folder is always the same, but the whole path will be different on each computer because it is contained inside the personal folder of the user that has installed the game. Under the folder named Users, you will find one corresponding to your username. That is where the magic will happen. The full relative path should look something like this:
C:/Users/"user_name"/Documents/My games/FarmingSimulator 22/mods
Once you have located this folder the procedure continues as follows:
Place your mods. You need to copy or move the files you previously downloaded into this folder we just found. The process should be straightforward, just make sure you do not unpack any files, just copy everything you downloaded into this folder and you should be good to go.
Start the game. At this point, you should be able to just run the game as you normally would and see the results of your endeavors. You will be able to find everything you just installed in the modifications menu.

Activate your mod. If you can see the mod you just installed on the modifications list it means that you have done everything right, but there is one last step to take: You have to click on it to activate it.
If you run into any problems starting the game, or you notice stability problems you can simply undo the process to go back and have everything restored to its previous state. Just make sure you erase everything you added to the mods folder and you are good to go. Enjoy!