How to Create Mods for Farming Simulator 22?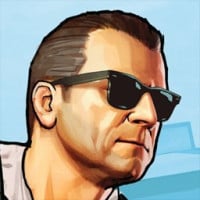 The game may not be out yet, but we are already very excited about it, and that includes the ability to mod it, as well as all the great features that come packed with this new installment. That is why we have decided to go over modding here today, specifically how to create mods for this new version of the game.
GIANTS Software is very much aware of the fact that keeping a modding community alive is very important for the game's success and longevity. They also know that, although they have a lot of skill, talent, and resources to produce assets and content, they will never be able to cover everything that players might want or expect out of the game. Because of those, and other reasons, they have made available to everyone very powerful tools to give gamers the option to create content for the Farming Simulator games. Having this powerful modding capacity gamers everywhere are capable of producing stunning content, and you can be one of them if you wish!
You need a copy of the game, and to download the modding tool, which is called GIANTS Editor. This Editor is a very powerful piece of software. It will enable you to edit or create assets and maps from scratch.

Because this is such a powerful tool we will never be able to cover everything you can find in it in a short article such as this. Instead, we will walk you through the basic process so you can start to dig into it and learn as you go along.

The first thing you will need is to have a good idea of what it is you want to build. If you have never touched 3d modeling software such as this before, or you have no experience in game development or modding, we would recommend that you start with something small.

Perhaps you can edit an existing model or map, to get a good sense of how to do basic things such as reshaping or applying different textures.

After you have initially installed the GIANTS Editor and have it working you would have to load the asset you are looking to modify. This may take a while depending on the machine you are working with.

After the loading process is done you should take a few moments (or several?) to familiarize yourself with the menus and where the options can be found. You will notice a tree of options to your left and several parameter fields to your right. At the center of the screen will be found the 3d space where you can work manually on the shape or details of whatever it is you are working on. We will repeat this because it is worth it: There are A LOT of options here because this is a very powerful tool. Don't be discouraged by all this freedom at first. Just poke around to find the options you need to make your desired changes and you will start to get the hang of it with practice.

After you feel your work is done you can just save your work and export it so that it can be compiled into a mod that can be read by the game next time you run it.

You can find a lot of very detailed information online regarding this editor. There are several excellent tutorials out there, including a tutorial series produced by GIANTS Software. This material will surely be of great help, but you can only learn this kind of stuff with practice, so be sure to start hacking away to create the content you've always wanted in this great game.